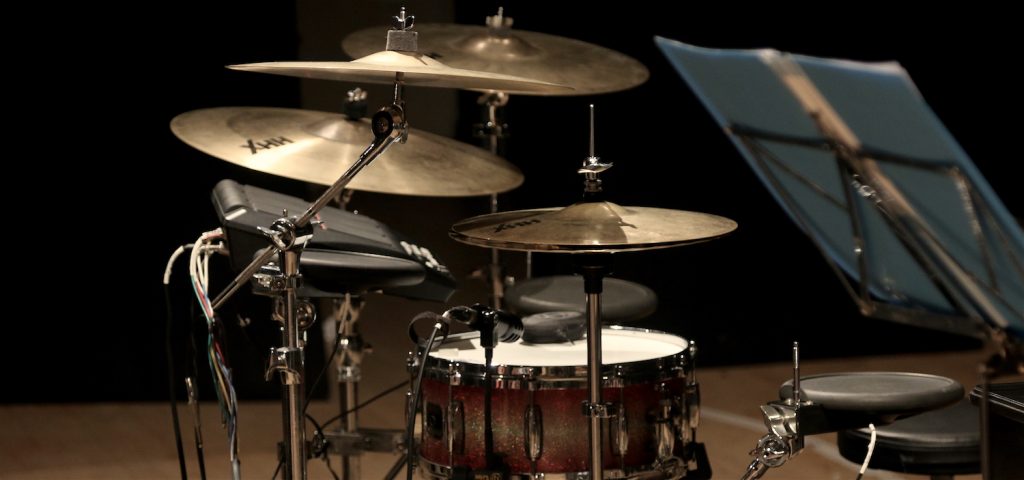 Kilt Pin Fling perform as primarily a solo ceilidh act (with the option available to add a fiddle player) which gives you a massive, modern, pop/disco sound, with live performance energy and traditional fiddle tunes blended in.
Our drummer (always) and fiddler (on request) are accompanied by top-of-the-range, live-audio equipment which creates the big sound you'd expect from a band many times the size.
The audio equipment we use is similar to that used by global best-selling artists who often have a small selection of musicians on stage with a much larger collection of instruments pre-recorded to create the perfect live musical blend.
With Kilt Pin Fling, traditional Scottish tunes come together in our own contemporary style to create a fun and lively atmosphere for you and your guests. The ultimate goal for KPF is that at the end of the night everyone is telling the organiser how great the night was.
And don't worry if you don't know how to ceilidh dance. We'll get everyone up on the floor, walk you through the dances, and make sure a good time's had by all. You'll be in safe hands with us – this is what we do.
So please send us an email or contact us through our Instagram or Facebook page and we'll get back to you within a few hours to discuss your exciting event. We would really love to hear from you.
If you're interested in reading over our Terms and Conditions for Booking they can be found here
Joseph Hamilton, Kilt Pin Fling